Claire the Cataloger from The Undercover Shelf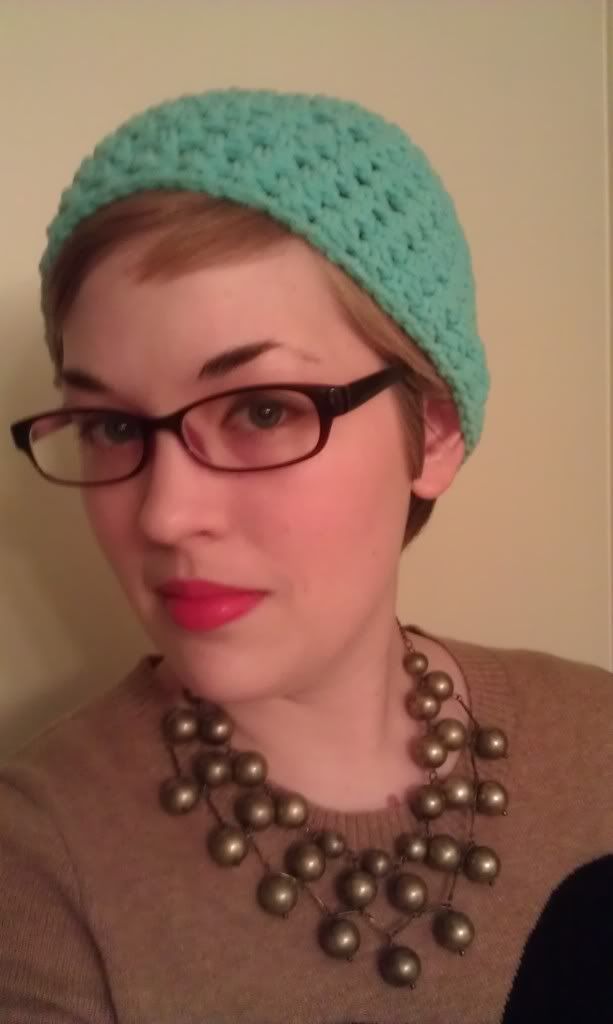 1. Can you tell us about your current position?
Sure! I am a cataloger at a large public library. When I took a cataloging class in library school, I remember thinking "I don't ever want to be a cataloger or work at a public library!" I've since learned that, usually, when I make declarative statements like that, the opposite usually happens. And thank goodness! My position combines good old fashioned cataloging of books and other physical materials as well as metadata services for digital objects from the archives next door, so it's perfect for me, basically.
2. How did you get into librarianship?
When I was an art history undergrad I did an internship at a local non-profit art gallery that had a small archival collection. At the time, they were gearing up for their 25th anniversary exhibition, and the assistant director was an archivist with an MLS. So she got me started on rehousing and preservation and all the other fun archival processes. After that I made it my goal to get my MLS.
3. What work training and education did you have to prepare for your career?
I really made the most of my time in library school by doing a practicum, taking the classes that interested me the most and that I thought would be the most beneficial going forward in my career. I was also an early reader as a child, so you might say it was kind of in my destiny to become a librarian, even if I didn't go to library school to necessarily do what I'm doing now. Basically, I just took advantage of every new opportunity that was offered to me while I was in library school.
4. What are your favorite and least favorite aspects of the field?
We're obviously in a time of crazy and interesting changes in the library world and, oddly, I would say that's probably my favorite aspect. As librarians, we're learning to adapt to a changing information landscape, and I think that's a very good thing. We have the opportunity to show the world why libraries matter, and we're doing an excellent job because people are listening. My least favorite aspect? Probably budget cuts. And people complaining about changes like RDA.
5. What is your advice for readers interested in librarianship?
My professors in grad school told us, "Don't become a librarian because you love books." I would change that to be don't become a librarian *just* because you love books. Librarianship is about so much more than that. Get your hands on some copies of Library Journal or visit their website and read up on what's going on in the field. If you're already in library school, I cannot emphasize networking enough! And be open to new career paths—the reason you went to library school might not be the job you end up choosing. Take full advantage of every opportunity that comes your way, and make sure that the right people know who you are and what you're doing. Don't be afraid to put yourself out there! The world needs librarians who are dynamic individuals with great ideas that they're not afraid to share!
Claire blogs all things bookish (with a dash of the personal) at http://undercovershelf.tumblr.com/.